Ninja Printz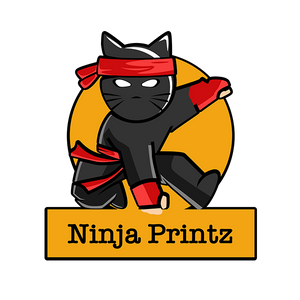 Superior quality resin models and modelling solutions
Ninja Printz are taking a break from production and will be up and running again hopefully in the next 2 - 3 months.  Sorry for any inconvenience caused.  We will do an email shot as soon as production starts again so, be sure to sign up to the mailing list.
Our resin prints are printed with professional grade SirayaTech High Precision ABS like non brittle resin. 
All prints are fully cleaned, cured and hand prepared ready for paint. 
... 
The majority of our models can either be upsized or downsized.  Minimum is 75mm - Any less than that and you lose too much of the finer detail.  The maximum is 500mm for statues and vignettes (selected ranges) - This equates to a lot of the statues and vignettes being 1:6 scale.  Most busts can be a maximum of 200mm.
Enquire for more details and pricing
Sorry, there are no products matching your search.